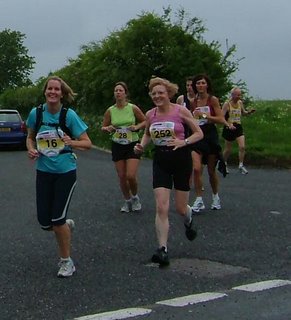 JUST...
...do it. Now. And every day...
Just what it is, is up to you. But you could go from the kind of person who's a hundred pounds overweight (to pick a random example) to someone like this, who's pictured half-way through her first full marathon.
That's Yvonne, with her buddy Hazel. They finished together, grinning like hell.