REACHING THE FINISH LINE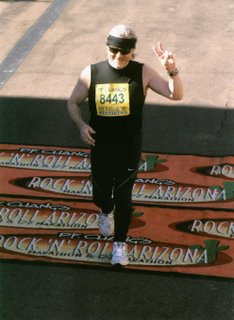 ...Is only the beginning of the next journey, don't you think?
Have you noticed how movie actors often appear in interviews to promote their latest release, and yet their appearance is quite different from their movie character's? It's great that they're enthusiastic about the movie as ongoing project, even though filming wrapped up long before, and their altered appearance is for the part they're currently working on, in something new.
And so as I hold gorgeous wonderful copies of Dark Blood in my hand, newly unpacked from their box, I'm bowled over and excited, and it's your story now when you buy it and read it, while I'm already working on the next.
It's not just a goal, it's a direction that you need, my friends. Be well.